The Castles and Town Walls of King Edward I in Gwnyedd are considered to be the "finest examples of late 13th century and early 14th-century military architecture in Britain" by UNESCO, which gave it a World Heritage Site designation in 1986.
They consist of four fortifications throughout North Wales––all of which were built by Edward I (an additional four were also built, including Denbigh Castle, ––eight in total) as part of his campaign to conquer the Welsh for England in 1282.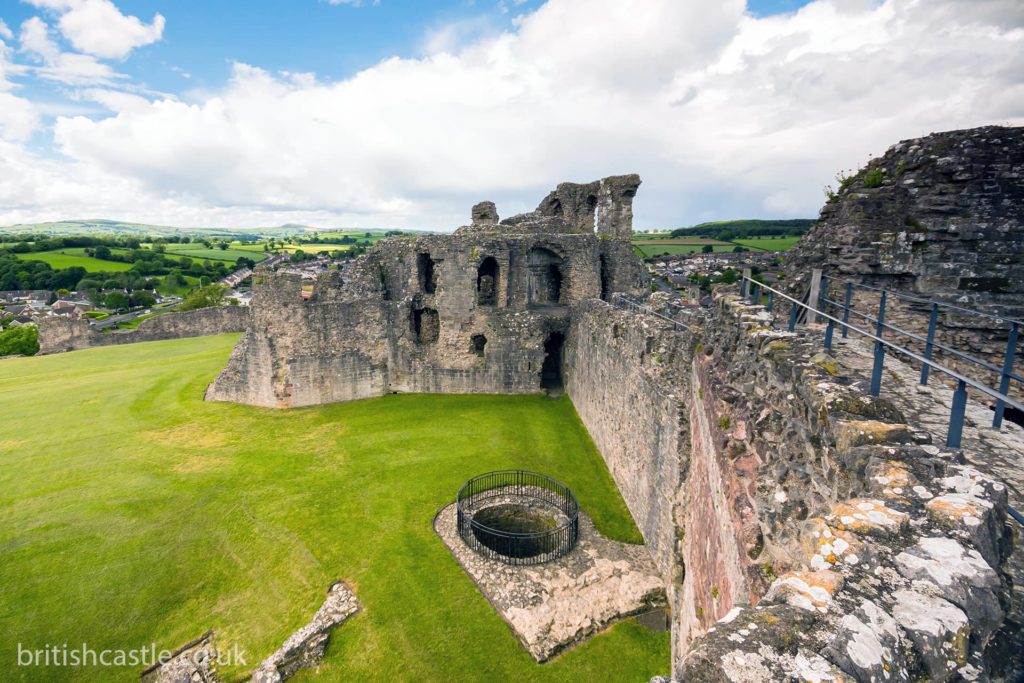 Following Edward's invasion, during which he defeated the local Welsh princes, the king sought to colonise the area and establish English rule by creating reinforced towns in which immigrants from neighbouring England could settle.
These towns were protected by the castles and walls––all of which were the design of the royal architect and master mason, James of St. George, whose native County of Savoy on the French-Italian border apparently wielded great influence on the (mostly uniform) style of these buildings.
Construction on the fortresses varied by site: most began soon after the 1282 invasion, and by 1330, it had stopped entirely––Beaumaris and Caernarfon were never fully completed.
While each castle has its own unique history, they all shared significant solidarity throughout the subsequent centuries––particularly during future conflicts. Some were a presence during the War of the Roses in the late 15th century, and most were just as involved in the Glyndwr Rising between 1400 and 1415.
Overall, this colossal––and costly, Edward budgeted around £80,000 (this is roughly equivalent to £56 million pounds in today's money) on castle-building in Wales between 1277 and 1304––network of fortresses represents Europe's most ambitious medieval building project. And one that for the most part, is still standing today.
Beaumaris Castle
Built: 1295 – 1330
Current location: Beaumaris, Anglesey, Wales
Described by one historian as the "most perfect example of symmetrical concentric planning", Beaumaris Castle is widely regarded as the pinnacle of military engineering throughout Edward I's reign.
Work officially began on the castle in 1295 although plans had likely been first conceived around 1284––a delay which has long been attributed to a lack of funds, much of which was also being spent on Edward's simultaneous invasion of Scotland. With the resources and manpower in place, the building was finally erected (although incomplete) in Anglesey, at the eastern entrance to the Menai Strait.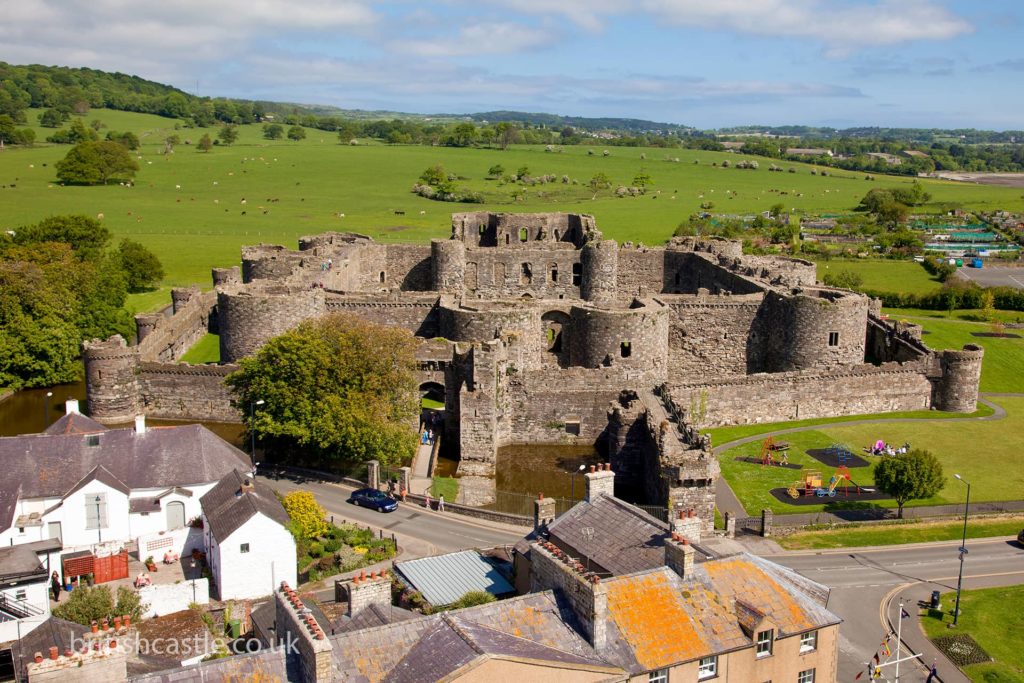 Beaumaris is comprised of local stone and features a moated outer ward flanked by two gatehouses and twelve towers. There is also an inner ward, overlooking the outer, that features another two large gatehouses and an additional six towers.
Due to its proximity to the water, Beaumaris' south gate could be reached by ship, while the inner wards were large enough to accommodate multiple families.
During the Glyndwr Rising, Beaumaris was taken by Welsh forces in 1403 but eventually recaptured by battling royal forces in 1405. Today, more than 700 years later, Beaumaris remains a popular tourist attraction.
Harlech Castle
Built: 1282 – 1289
Current location: Harlech, Gwynedd, Wales
Harlech was another castle Edward ordered built in the wake of his invasion campaign––and by the winter of 1283, the first 4 meters of the fortress's inner walls had already been constructed.
Following its completion in 1289––for a modest cost of £8,190 at the time –– Harlech Castle was established with a garrison of 36 men, including 10 crossbowmen, a constable and a chaplain.
Despite its association with King Edward's invasion, Harlech has also played an important part in numerous conflicts over the centuries, including the Welsh Revolt of 1294-95 (where it withstood invasion) and during the Glyndwr Rising in 1404 (where, like its counterpart Beaumaris, it was briefly captured).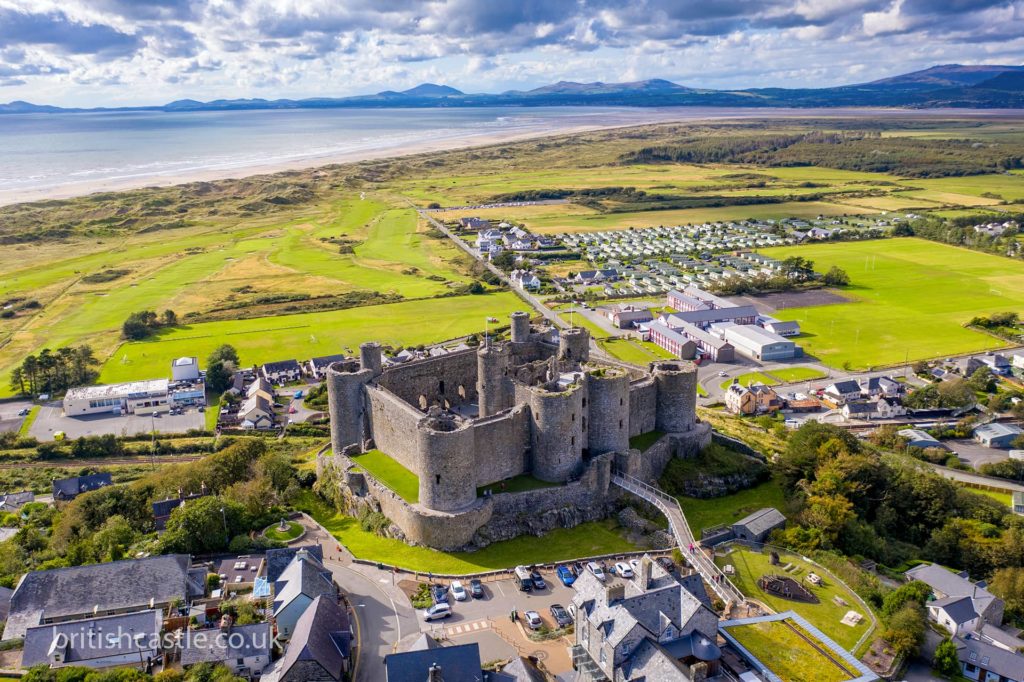 The expansive fortification is built of local stone and is designed in a concentric style consistent with the influence of the architect's James of St. George's native County of Savoy.
Harlech sits close to the Irish Sea (the water originally came much closer to the fortress in its day compared to the current site), so that it could be serviced during wartime––evidenced by the long flight of steps leading from the water-gate down to the shore.
Caernarfon Castle and Town Walls
Built: 1283 – 1330
Current location: Caernarfon, Gwynedd, Wales
A medieval fortress situated on the banks of the River Seiont, Caernarfon was built on the bones of a former motte-and-bailey castle (typically wood, on a raised area of ground) from the late 11th century when Edward decided to replace it with the current stone structure in 1283.
Between 1283 and 1292, the famous town walls were constructed around the fortress. Yet despite this, amid the Glyndwr Rising of 1400–1415, Caernarfon was besieged. Back in England, upon the Tudor family claiming the English throne in 1485, tensions between the Welsh and English waned and the ownership of castles began to fall out of favour.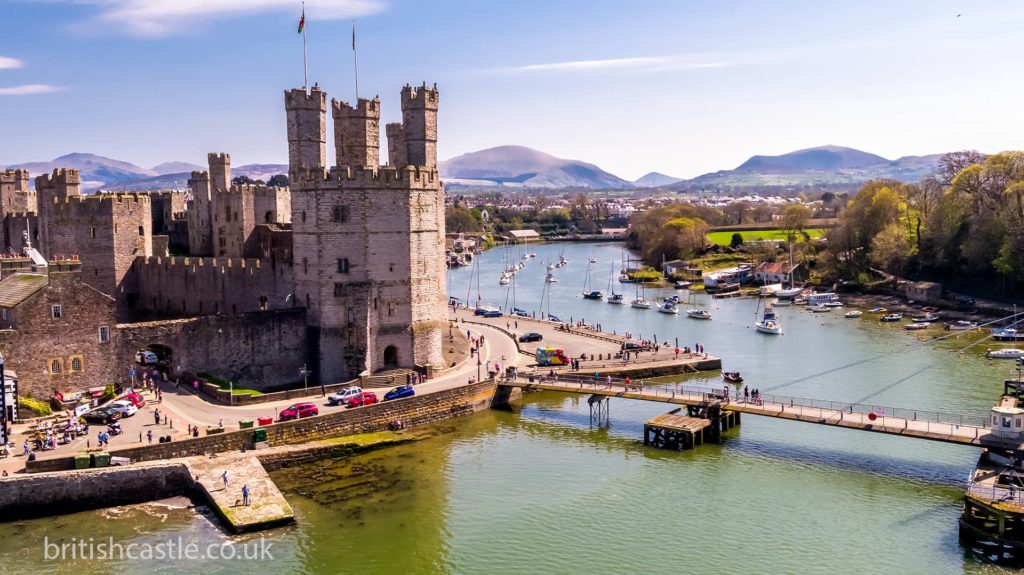 Because of this, Caernarfon fell into a state of disrepair, leaving it open to being besieged further during the English Civil War of 1642 – 1651––the last time the castle was used in war.
The Caernarfon Town Walls stand 734m long and include eight towers and two medieval gatehouses.
Today, while the building appears impressive and intact from the outside, specifically the remaining curtain wall and the imposing towers, the interior buildings no longer survive.
In all, about £25,000 (comparable to about £17.5 million these days) was spent on the completion of both Caernarfon and its walls––a massive amount for the time, especially considering that many of the originally conceived foundations and interior buildings were never ultimately completed.
Notably, in 1911, Caernarfon was used for the investiture of the Prince of Wales, and again in 1969 for the HRH Prince Charles.
Conwy Castle and Town Walls
Built: 1283 – 1289
Current location: Conwy, Conwy County Borough, Wales
Constructed as part of a larger project involving the walled town in which it sits, Conwy Castle is a rectangular fortress built of local stone along a prominent coastal ridge overlooking a crossing point over the nearby River Conwy.
The layout is divided into inner and outer wards and features eight massive defence towers and two barbicans with a postern gate leading to the water which allowed the castle to be supplied by ship during wartime.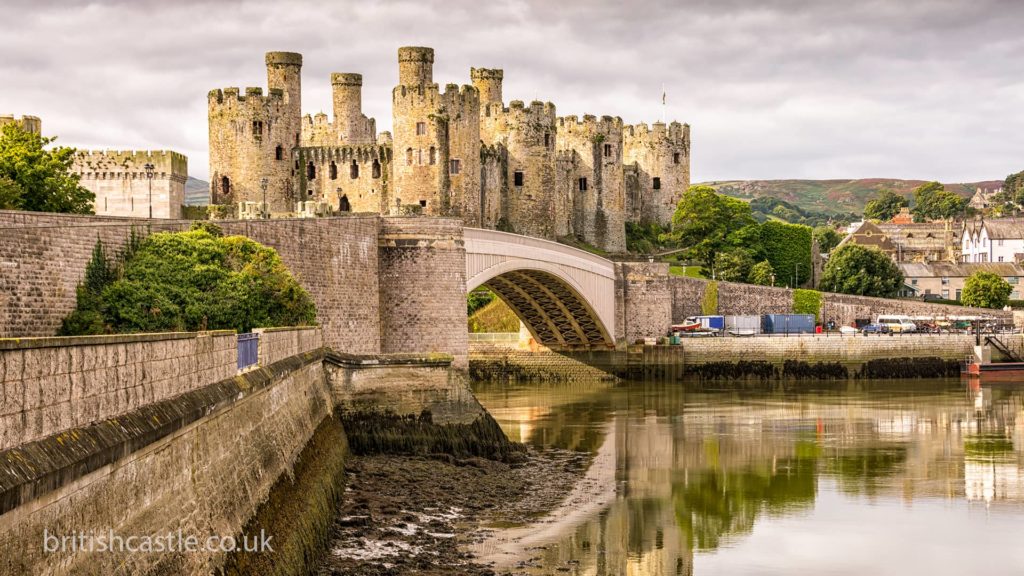 Like many of the Castles and Town Walls of King Edward in Gwynedd, Conwy played an integral part of many subsequent wars, including withstanding the Welsh revolt of 1294 by Madog ap Llywelyn, the Glyndwr Rising in 1401 and even serving as a temporary haven for Richard II in 1399.
The Conwy Town Walls, mostly unbroken, are 1.3km long and include 21 towers and three medieval gatehouses. Today the 21 surviving towers lack walls in their interiors but are still solid examples of British strength and ingenuity.