Raglan Castle was built on what would have been a motte and bailey Norman castle originally constructed by William Fitzherbert, and would have been a wooden building in the style commonly used by the invading Normans, following the architectural styles of northern France at the time.
The stone castle we see today was begun by Sir William ap Thomas. Sir William had fought alongside Henry V at Agincourt in 1415 and would have been granted lands and favours in return for his bravery and loyalty.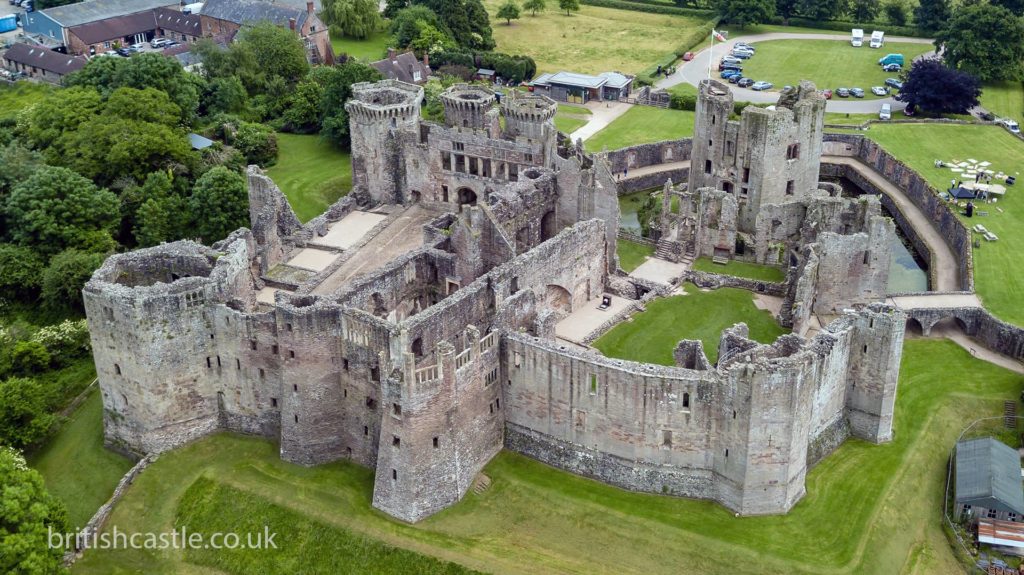 In 1435 he began work on building what we still see standing today, the Great Tower, complete with a moat. Unlike the massive castle building programme carried out throughout Wales to subdue the Welsh, Raglan Castle was constructed more as a statement of social standing and was meant to reflect the power and prestige of the owner.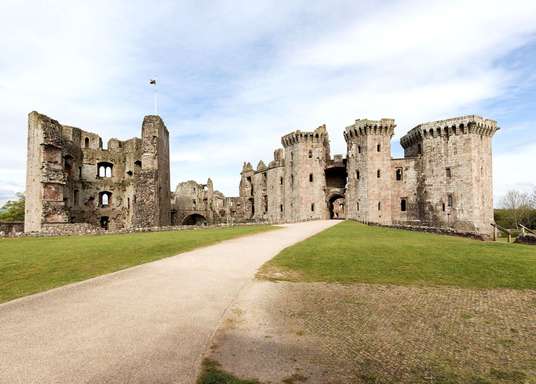 Upon the death of Sir William, his son William Herbert, Earl of Pembroke, continued the building schedule planned by his father and added a massive gatehouse and also extended the castle borders to include accommodation slightly more comfortable than it would originally have been.
One of the last major additions to the castle was the Great Hall, built during the tenure of William Somerset, the Earl of Worcester during the late sixteenth century.
One of the features of Tudor architecture, apart from the Long Gallery, would have been large windows which you can still see the remnants of today.
By the seventeenth century Raglan Castle was in Royalist hands and was besieged by Parliamentary forces led by Sir Thomas Fairfax. Strong enough to withstand heavy bombardment the castle walls held for several weeks until the castle finally fell.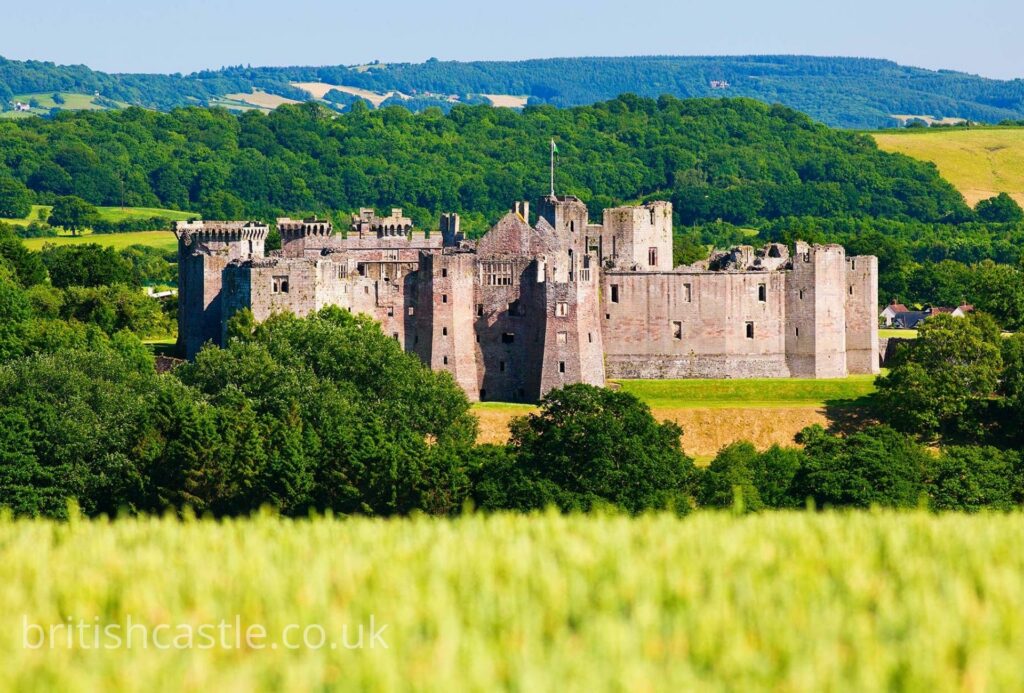 The trend for constructing huge castles as symbols of social status and nobility was rather falling out of fashion by the time of Cromwell's attacks, it was more usual to build more sedate country mansions. Raglan Castle's perceived ostentation may well have been one of the reasons for Cromwell's sustained attack on it, and once Fairfax had seized the castle and evicted its owners he ordered the castle to be systematically demolished, or 'slighted'. The strength of the walls prevented his destroying the castle in its entirety, and only two sides of the Great Tower came down despite repeated bombardment.
The castle was left to ruin, and sustained further demolition when the Duke of Beaufort took advantage of the crumbling stonework to use much of it when building his home in Badminton.
Today Raglan Castle is maintained by Cadw (Welsh Historic Monuments). For visitor information including opening times and ticket prices visit their website.