The sight of a ruined castle invokes the imagination of many. The possibilities of what went on in the glory days of the towering fortress, how many battles were fought there, and what glamorous royalty graced its halls are all questions one might wonder.
While it's easy enough to find out the historic facts of pretty much any ancient structure these days, it's always fun to create fantasy driven scenarios when you find yourself in the presence of such a majestic place.
Sadly, many castles haven't held up too well over the years; however, considering many of them are over a thousand years old this is something to be expected. Some of the castles remain remarkably well preserved considering the time they've been standing, allowing those that visit to see their full structure and therefore imagine their past a bit more clearly.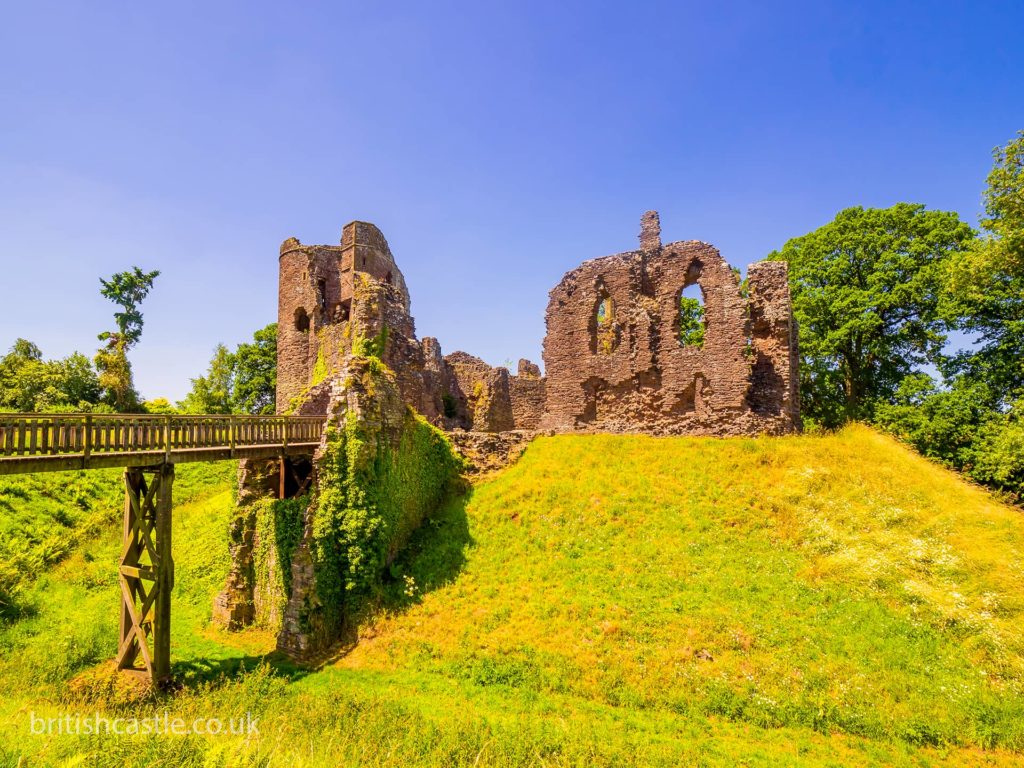 One place that has sadly succumbed to the harshness of time is Grosmont Castle, in Monmouthshire, Wales.
When was Grosmont Castle Built?
Records are a bit unclear on the exact dates, but most sources say that Grosmont Castle was constructed in the second half of the 11th century, shortly after the Battle of Hastings in 1066. With it, two other castles, White Castle and Skenfrith Castle were also built, in an attempt to assure control of the conquered lands by Normans.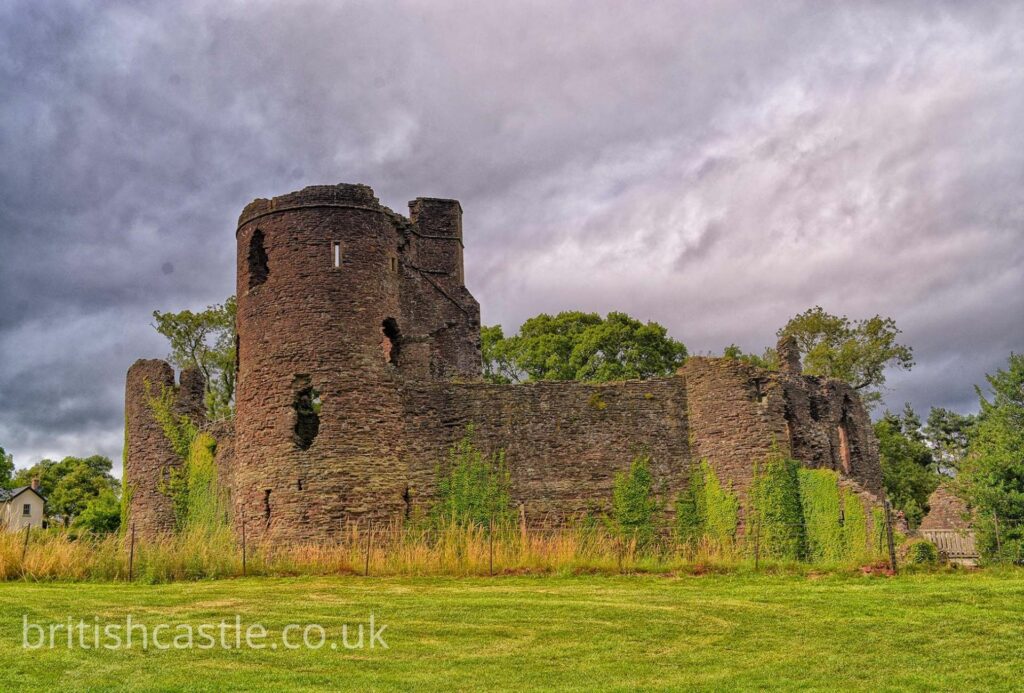 Grosmont and its two sister castles were first constructed using wood and earth, intended as strongholds for William Fitz Osbern, Earl of Hereford. After his death in 1071, and because William's son Roger de Breteuil was denied the castle for his role in attempting to overthrow his father, Grosmont Castle was possessed by the crown for a short period of time.
Who Else Owned Grosmont Castle?
After its short time possessed by the crown, ownership of Grosmont Castle was then transferred to the Royal Official of Henry I, Anglo-Norman Nobleman Pain Fitz John. Upon the king's death, the Welsh uprising and the events that followed put the castle back in the crown's possession, along with its sister castles, White Castle and Skenfrith Castle. The three strongholds were then made an official authority by the crown and dubbed "The Three Castles."
Grosmont would not be a typical stone building until the next owner, Hubert de Burgh, took on the project. De Burgh's work was finished by 1232, with Grosmont Castle then standing tall and proud, complete with flanked watch towers and a gatehouse.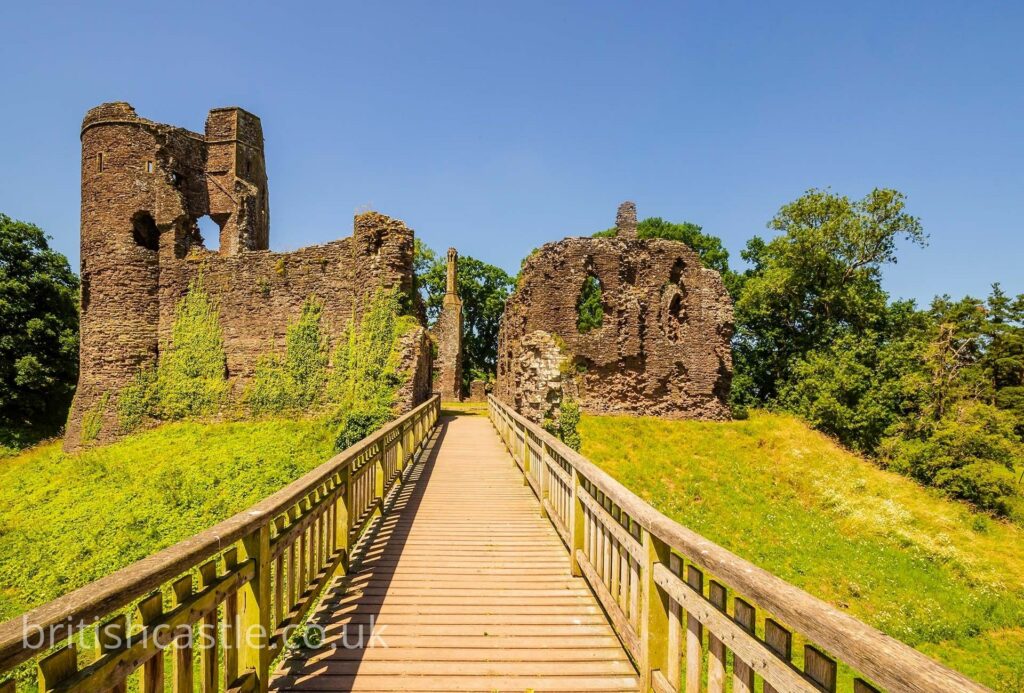 In 1239 the chapel was built by Walerund, who was granted ownership of Grosmont Castle after Hubert de Burgh fell out of favor with the crown. The Three Castles were given to the eldest son of King Henry III in 1254 and were later granted to King Edward.
Grosmont Castle was next to be transferred to Edmund, Earl of Lancaster in 1267. In 1282, King Edward I's conquest of Wales made the military importance of Grosmont less significant, its last battle being the revolt of Owain Glyndŵr in 1404. Prince Henry then took ownership of Grosmont Castle the following year, but only after its brief besiegement by Owain Glyndŵr's son, Gruffudd.
How Many Castles are in Monmouthshire?
Including The Three Castles, there are some 16 castles in Monmouthshire: Abargavenny, Betws Newydd, Caldicot, Castell Arnold, Chepstow, Dingestow, Grosmont, Llanfair Kilgeddin, Llangibby, Llantrisant, Llanvair Discoed, Monmouth, Newcastle Penrhos, Pen y Clawdd, Raglan, Skenfrith, Trellech, Usk, and White Castle.
Most were built between the 11th and 13th centuries, and all possess varying degrees of ruin today. While some remain in near perfect condition like Caldicot Castle (considering its age, that is), others are barely recognizable, like Llangibby.
Thanks to Wales' accommodating landscape including its plentiful valleys and mountains as well as the generous water supply from both river and sea, it was rightfully assumed as the perfect place to construct castles. This, coupled with the fragmented — but long standing — revolts, uprisings, and battles, is the reason why so many castles can be found not only in Monmouthshire, but across the entire country of Wales. It has been estimated that some 600 castles have been built across the vast lands of Wales over the centuries, though this hasn't officially been proven as fact.
Who Owns Raglan Castle?
Raglan Castle is one of the exceptions in that it stands very much well preserved today, minus a few obvious blemishes. Its current owner is the Duke of Beaufort, although it shares the history of other Welsh castles regarding its varied past owners. Now a public tourist attraction, Raglan Castle is among the recommended sites to visit when touring Wales. Its stunning architecture and remarkable stature are truly a sight to behold, and definitely makes for a worthwhile trip.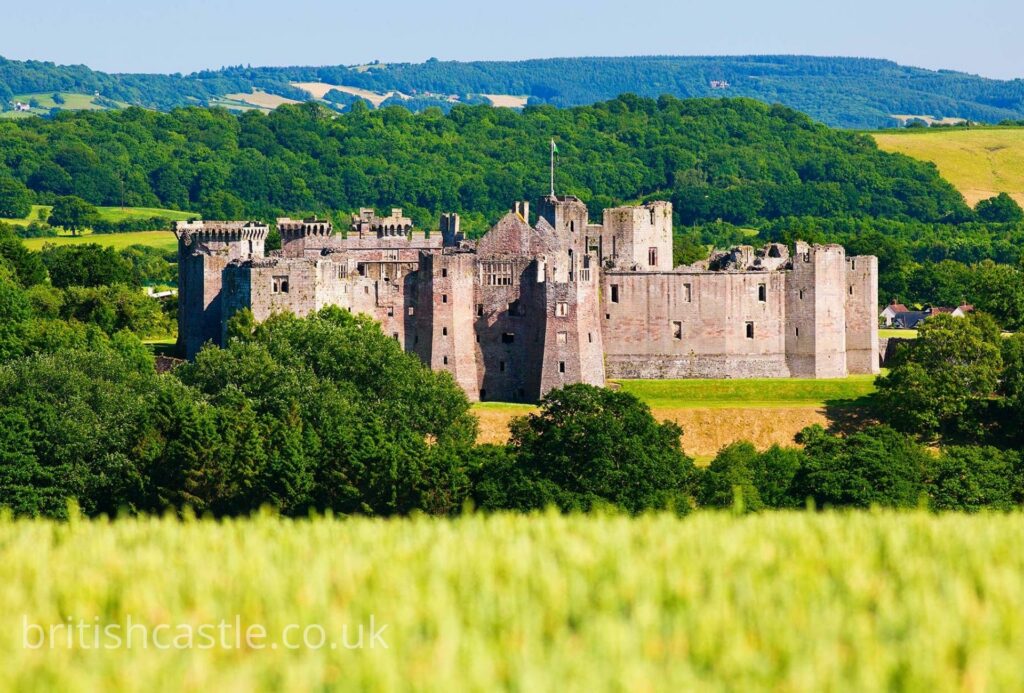 Raglan Castle is one of the more modern castles of Wales; being built in the 15th to 16th century it is far younger than many others that were built hundreds of years earlier. This is perhaps the reason it has stood the course of time more easily than other castles that have been subjected to a much further state of ruin, despite being purposely destroyed in the siege of 1646. The Great Tower still bears the evidence of that great battle, displaying the hole that was left behind in the place it once stood so grandly.
Where in Wales is Abergavenny?
Abergavenny is in the county of Monmouthshire in South Wales. It sits at the valley corridor of the Black Mountains and the Brecon Beacons, in a perfectly appointed location for guarding the lands beyond it. The conveniently strategic placement of Abergavenny was first recognized by the Romans, who took the opportunity to build the fortress of Gobannium there. Later, it was the Normans who utilised its benefits by building one of their many 11th century castles, such as Abergavenny Castle.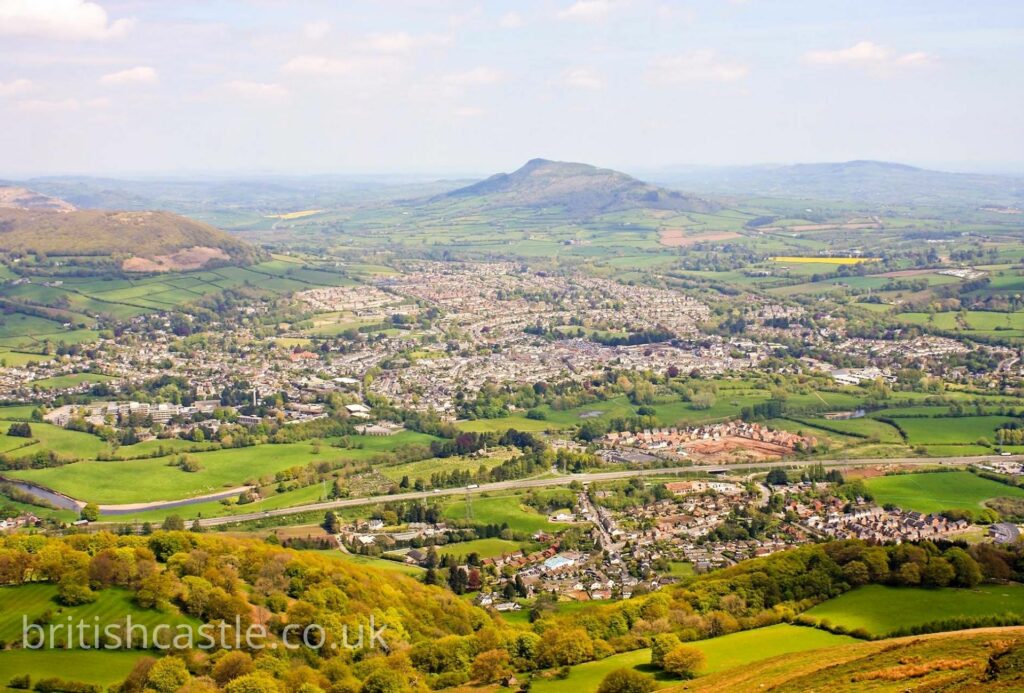 The town protected by Abergavenny Castle was attacked numerous times over the following 500 years, as Abergavenny had coveted resources such as cattle and horses. Though Abergavenny held fairs and the towns people developed flannel crafting as a way to make a living, the town stood apart from many other Welsh villages by avoiding the trends of industrialization and coal mining.
Conclusion
Wales is a beautiful place that has witnessed and taken part in much history throughout the centuries. A majestic landscape, complete with mountains and valleys, rivers, and sea access, was just one of the many reasons it was so appealing to the conquests and invaders that sought to control it. Some 600 castles are thought to have been built throughout Wales, with 16 of those being in Monmouthshire alone.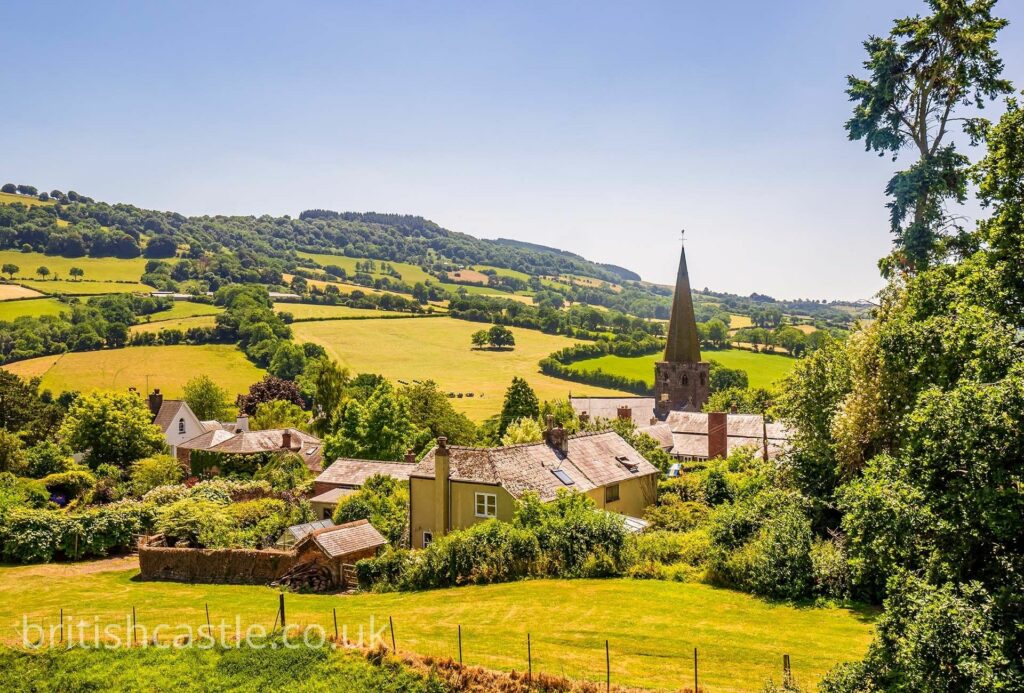 Grosmont Castle fell into ruin in the 16th century, beginning with its bridge collapsing in 1563. Its external walls remained intact, but sadly that's about all that was left of the once glorious monument that was home to so many owners, the silent witness to many battles during its time as a fortress and royal residence. Its active history and the many owners it housed give it much sentimental value and historical significance, making it all the more interesting to historians and mystery seekers alike.
Thankfully, there is much documented history to be found about Grosmont, as well as many of the other castles throughout Wales. This only helps to solidify the understanding of what Wales has been through as a country to get to where it is now, as well as how hard the Welsh have fought to gain their independence. Castles like Grosmont are a reminder of the rich history of the region and continue to stand as such today.