Originally made of wood, and of motte and bailey design, Windsor Castle was built upon a fifty foot mound of chalk excavated from the surrounding ditch.
Ordered by William the Conqueror to guard against western approaches to London, the site was strategically chosen high above the river Thames and just a day's march from the capital and another famous Norman landmark the Tower of London.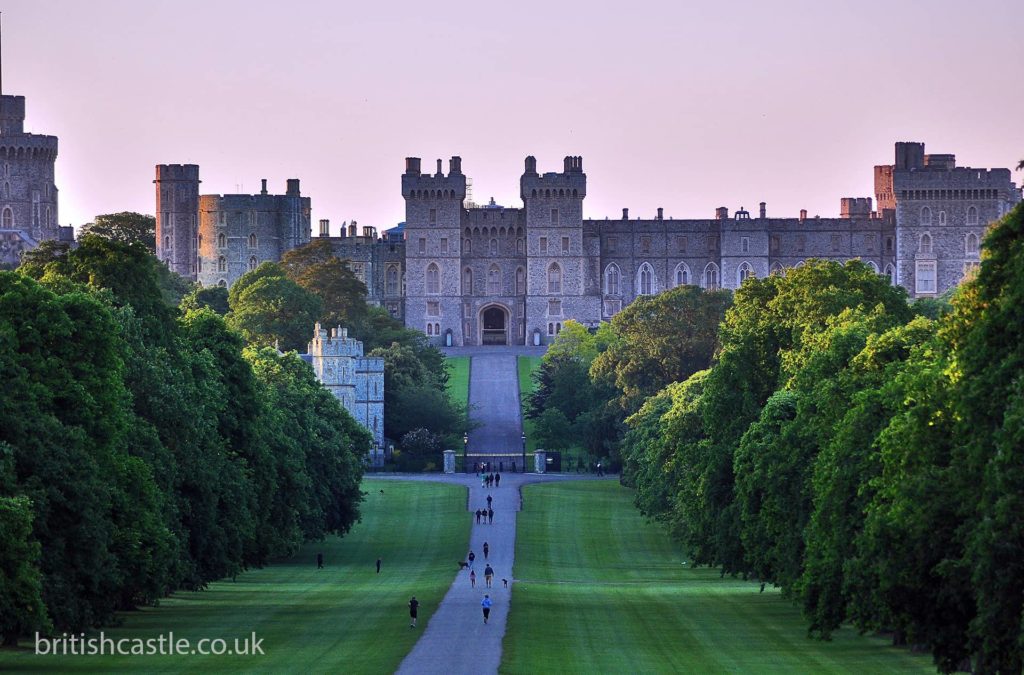 They were just two of many fortifications constructed, following his army's invasion of the British Isles, to establish and maintain control of the newly acquired realm.

Today Windsor Castle is one of the Queen's principal official residences. The state apartments, first opened to the public in 1845 during the reign of Queen Victoria, contain some of the finest works of art in the world. There are masterpieces by Rembrandt, Rubens, Holbein and Van Dyck as well as magnificent French and English furniture and priceless pieces of porcelain.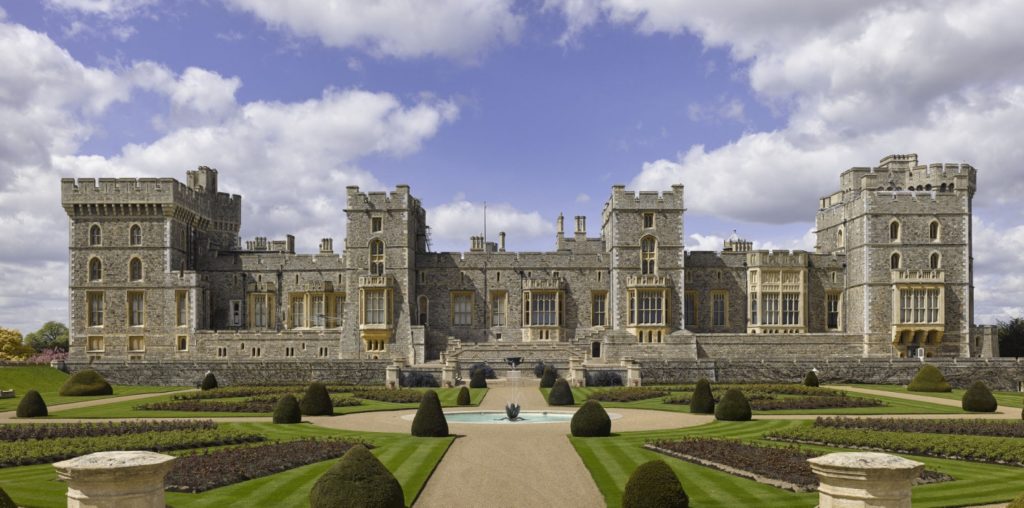 The most prominent and widely visible architectural feature, the Round Tower, is not truly cylindrical its shape dictated by the irregular, though seemingly round, man made hill on which it sits. The Lower Ward is home to Saint George's Chapel. Within the Upper Ward are the private Royal Apartments. Also evident in the Upper Ward, discovered during recent archaeological investigations, are foundations of the building housing the Knight's of the Garter's round table.
Visiting Windsor Castle
In recent times, Windsor Castle has become one of the most popular tourist attractions in the British Isles. Today, much of the castle is open throughout the week. Opening times, admission prices and other current information can be found by visiting the Windsor Castle website.